Welcome to Bugmobiles, Victoria's trusted name in pest control since 1954. Serving the South Texas community with dedication and professionalism, our team is committed to ensuring your home and business remain pest-free. With a legacy built on trust and expertise, we're not just a service — we're your neighborly solution to all things pest-related.
Bugmobiles
Pest & Termite

Control
Your Right to a Pest-Free Home
Providing world-class pest control in South Texas, custom-tailored to your unique needs.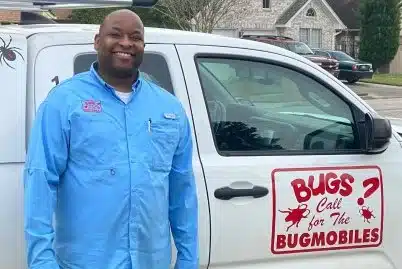 Pest

Control Services We Offer
We guard countless homes against some of Texas's most formidable pests. Your family deserves a safe environment, free from unwanted critters. Utilizing state-of-the-art techniques and a personalized approach, we target pests at the source, ensuring long-lasting protection. Our experienced team understands the unique challenges of the Texas climate and is dedicated to giving you peace of mind, one treatment at a time.
Your business plays a crucial role in the community. Let us help you maintain a pest-free environment for both your staff and customers. A pest-free workspace not only ensures health and safety but also enhances your business's reputation and credibility. With our tailored commercial pest control solutions, we'll address any concerns promptly, ensuring minimal disruption to your operations. Trust in our expertise to uphold the highest standards of hygiene and professionalism for your establishment.
Termites can be a homeowner's worst nightmare. Rely on our professional expertise to handle them. These tiny invaders can cause extensive damage if left unchecked, jeopardizing the very foundation of your home. With our comprehensive termite control strategies, we not only eliminate the current infestation but also implement preventive measures to keep pests from returning. Partner with us to safeguard your most significant investment: your home.
Common Pests - View Our Pest Control Services Below to Learn More:
Speak directly to our team, not a machine. We value interactions and understand the importance of addressing your concerns firsthand. Our dedicated team is always ready to listen, ensuring that your needs are understood and met with the utmost professionalism and care. It's not just about providing a pest control service; it's about building trust from the very first call.
Our technician connects within a day for a preliminary discussion and quote.
Get a free, comprehensive inspection followed by a refined estimate.
Choose a service tailored to your needs, be it a short-term or a long-term package.
Enjoy timely appointments – no indefinite waiting periods.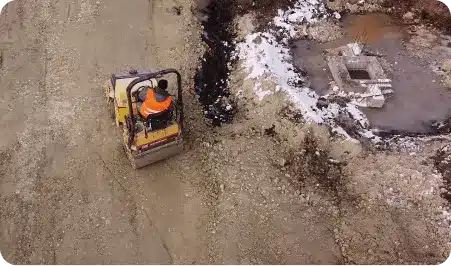 From families to businesses, our goal is to make South Texas a safer place, one property at a time. For nearly seven decades, we've stood by our commitment to offering top-tier pest control solutions. Our approach is simple: understand the client's needs, offer a tailored solution, and ensure a pest-free environment.
Over Six Decades of Excellence. Founded in 1954, Bugmobiles has been the gold standard for pest control in Victoria, Texas. As a family-owned venture, we pride ourselves on our rich history, modern solutions, and enduring client relationships. Our bond with the community is strong. It's more than business – it's a legacy of trust, nurtured over years of dedicated service.
Your peace of mind is our priority. Whether you're facing an infestation or looking for preventive measures, Bugmobiles is your trusted partner. Join the multitude of satisfied customers who've experienced the Bugmobiles difference. Your pest-free life awaits.