Bugmobiles Pest & Termite Control You Deserve a Pest Free Home
World-class pest control services in South Texas that's custom tailored specifically to your needs.
You and your family deserve only the best that life has to offer. We protect hundreds of residential homes from some of the country's biggest pest threats.
Your business makes an impact in the lives of others. We're here to help you serve them better by providing the best treatment plan that fits your business and industry.
A termite infestation is best left to the professionals at Bugmobiles. We have the tools and knowledge to create an effective plan and get rid of the termites quickly and for good.
We're here for free consultations to identify and verify your situation, but here is some information for you to get to know about common pests that tend to invade homes.

You'll get no-pressure service that's tailored to you — your schedule, your budget, your specific needs. We take the time to listen to your concerns as well as make sure you understand everything that is going on.
Call Bugmobiles to tell us about your needs. You'll talk to a real person – not a voicemail or automated system.
A Bugmobiles technician will call you back within a day to learn more and provide a rough cost estimate.
Your Bugmobiles technician will conduct a free inspection and adjust your estimate.
Choose the solution that best fits your needs, whether it's a one-time service with a 30-day guarantee or a one-year service package.
Bugmobiles schedules your service – you'll get a real appointment, not a "window."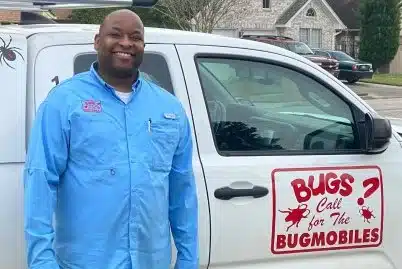 Bugmobiles has been helping residents in South Texas get rid of bugs and critters since 1954. We tailor our services to work for you, your schedule and your budget. As a family-owned business, our mission is to provide our customers with great services and long-lasting relationships.
You deserve a pest-free home for life.
Bugmobiles offers world-class pest control services and treatment plans custom-tailored specifically to what you need. Our mission is to give people the quality of life they deserve, and so we sit down with our clients to fully understand their accounts and provide them with a solution they can trust and afford.
We work with families and institutions across South Texas. We continue to go above and beyond what other companies are doing by keeping our clients pest-free while making sure to preserve a healthy living environment for all.
If you're looking for a Texas-based pest control company you can trust, give us a call and we'll have a tech get back to you on the same day.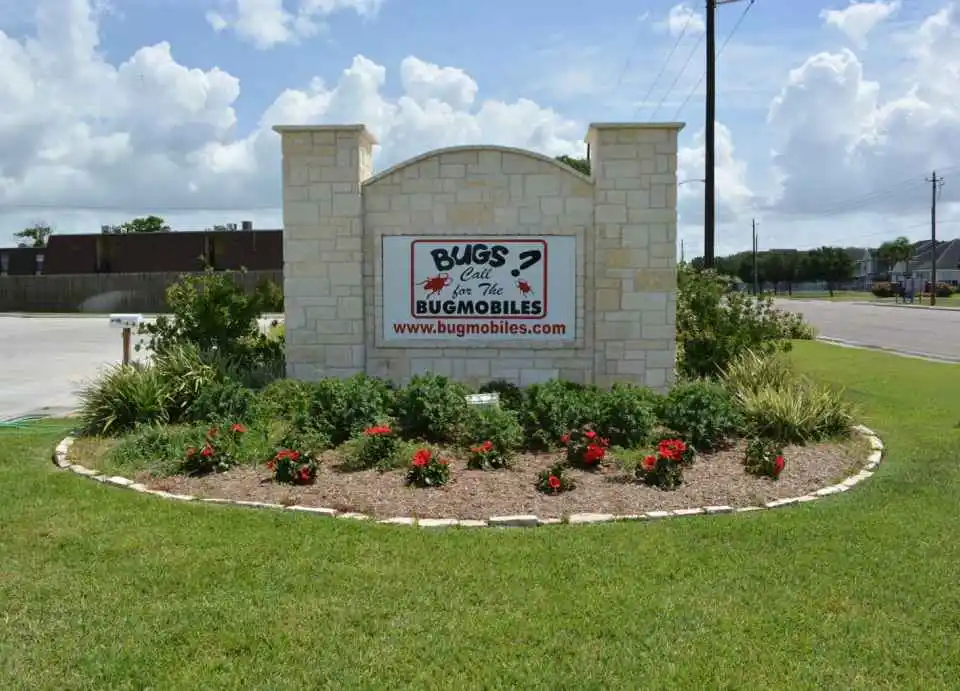 Trusted by thousands since 1954.

Family-owned and operated, Bugmobiles was founded in 1954, in Victoria, Texas. Our mission is to provide outstanding service and build relationships with our customers.

We've grown over the years to better meet our customers' needs and to protect their environments from pests. We offer the most current green pest control services, while staying true to our original core values.

Bugmobiles knows that every client is different and we strive to take the time to customize your services. We know that your time is valuable, so we do our best to be prompt in meeting your needs.
We know that relationships make all the difference. Our technicians get to know their communities and the people they serve. Whether we service your home or your business, we care about you and your special situations.

All of this is why our clients stay with us for years and help us grow through word-of-mouth referrals. Customer loyalty is the best honor we could ever receive.
The Bugmobile's time tested granular insecticide can guarantee up to 1 year of fire ant control in your yard after correct application and in some cases up to 18 months. Using a "watered in" method that helps spread the product over the treated area. During the next four weeks you will see the fire ant population significantly decrease until the entire population is gone. Pricing is based on the service area being treated. This service is not recommended for gardens or flower beds with tilled ground.
If you see any pest activity after the initial 4 weeks, simply give us a call; we'll come back at no additional charge.