You Deserve a
Pest Free

Home​
World-class pest control services tailored specifically to your needs.
Residential
Pest Control

Services
You deserve a more pest-free living environment.
Your home is your family's safe haven – a place where your children and family can grow and thrive. A termite infestation or even the sight of a single roach threatens your family's health and quality of life. As a leader and pioneer in pest control, we take the burden off your shoulders and give you the best home protection the industry has to offer.
If you're looking for a Texas-based pest control company you can trust, call us today for a consultation and free inspection of your home:
(361) 576-2847
or request service online and a

technician

will get back to you the same day.
Our customizable pest control packages cover common pests such as roaches, ants.  Packages include an initial service, scheduled appointments at regular intervals (monthly, every other month, or quarterly), and free re-sprays when deemed necessary throughout your annual contract.

*Excludes tawny crazy ants, silverfish, and scorpions
Convenient

One-Time Services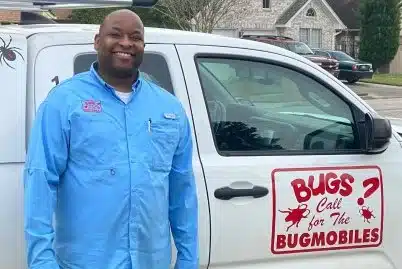 Our residential programs cover houshold pest control. You can choose between a one-time service with a 30-day warranty or a money-saving one-year maintenance service plan.

Our techs are available as soon as you give us a call.