World-Class pest control services tailored specifically to your needs.
Removing Termites in the South Texas Region
Termites are one of the world's most destructive pests, doing over $5 billion in damage to U.S. homes each year.  We provide a range of high-quality termite control services to protect your property.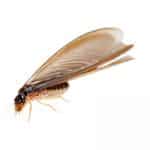 Drywood Termites
Drywood termites are the ones that usually infest furniture and walls, as they tend to live in the wood that they are consuming.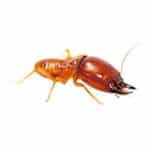 Subterranean Termites
Subterranean termites form in the soil and create elaborate tunnels underground that lead them to food sources above ground.
New Construction Termites
To achieve effective termite control, it is essential to take preventive measures even before construction begins. Bugmobiles recognizes the importance of soil treatment prior to pouring the foundation in new construction projects. By implementing termiticide treatments at this stage, we ensure thorough protection against termite damage for years to come. This comprehensive treatment approach covers all soil areas and penetrations through the slab, creating a continuous barrier that effectively eliminates termites. It's worth noting that other treatment methods for subterranean termites are considered partial treatments, as they do not address all areas of the home in contact with the ground. In some cases, drilling through stained concrete floors or ceramic tiles may be necessary for complete eradication. 
Trust Bugmobiles to provide the expertise and solutions needed for long-lasting termite control in your construction project.
Our team of professionals at Bugmobiles has extensive experience in termite control, ensuring that we deliver effective solutions tailored to your specific construction project. We stay up to date with the latest advancements in termite control methods and utilize cutting-edge technologies to provide the highest level of service. With our attention to detail and commitment to customer satisfaction, you can trust Bugmobiles to go above and beyond in protecting your investment from termite damage. We take pride in our track record of successful termite control in various construction projects, and we are dedicated to delivering long-lasting results that exceed your expectations.
Termite infestation is a huge problem across the country and can affect your home or business.  It can also reduce the value of your property overall. Termites are known as the "silent killer" because they can eat any cellulose-based plant materials at an extremely fast pace, and can destroy any sort of wood without you even knowing they are there. Having knowledge of the types of termites and what to do if you believe you have them can save you money, and more importantly, save your property.
The main things that you should look for when checking for termites include bubbling and chipping paint on wooden surfaces, flying insects swarming around your windows or doors, tiny holes in wooden furniture or surfaces around your home or business, mud tubes or tunnels, and fine sawdust-like powder.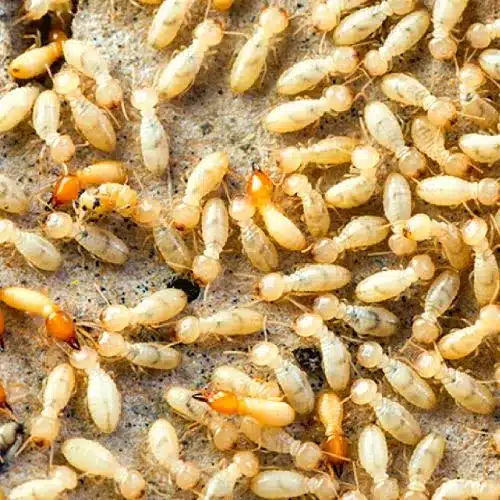 What To Do If You Have Termites
Getting rid of termites is a significant undertaking that is best entrusted to professionals, such as the experts at Bugmobiles. With our extensive knowledge and state-of-the-art equipment, we are well-equipped to tackle termite infestations effectively. Our team will assess the specific type of termites affecting your property and provide tailored treatment options. These may include liquid-based termiticides like Premise 75 or Termidor SC, borate treatments, baiting systems, and wall void foaming treatments.
Termites pose both a nuisance and a threat to your family, as they can devour structural elements such as steps, decks, and furniture. Attempting to eliminate them through DIY methods can prove challenging and ineffective. Relying on Bugmobiles' professional expertise ensures an easy, safe, and efficient approach to termite control. Don't let termites compromise the integrity of your home. Contact Bugmobiles today and let our team provide the expert assistance you need for effective termite eradication.