World-Class pest control services tailored specifically to your needs.
Removing Rodents in the South Texas Region
Rats, mice, squirrels, and chipmunks can all be described as rodents. What classifies a rodent as such is that they have powerful incisors and jaws that are perfect for gnawing on things.
If you're looking for a Texas-based pest control company you can trust, call us today for a consultation and free inspection of your home:
(361) 576-2847 
or request service online and a

technician

will get back to you the same day.
Damages Caused By Rodents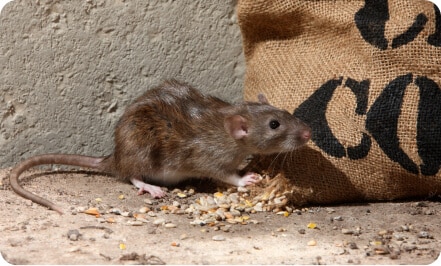 Not only are rodents a nuisance, they can do some serious damage on your home and make you and your family vulnerable to diseases. Gnawing on wires, insulation, and structural parts of your home are just a few things that can add up in repairs, but also make your home unsafe. They are known to cause foundation issues, and even fires.
How To Get Rid Of Rodents
At Bugmobiles, we can get rid of any pests, and rodents are no exception. Be sure to take action at the first sign of a rodent problem by calling in a professional – this is not a problem you want to solve on your own.
Our pest experts will assess your rodent issue to determine the best solution for you and your home. Once we have completed the necessary treatment, we will then suggest further action to prevent any future rodent problems. It is up to the client to patch any existing holes.